BIM Newsletter of Lake Baikal freezing in winter of 2019-2020
30 / 01 / 2019
1st ice scouting trip for the 16th Baikal Ice Marathon- Clean Water Run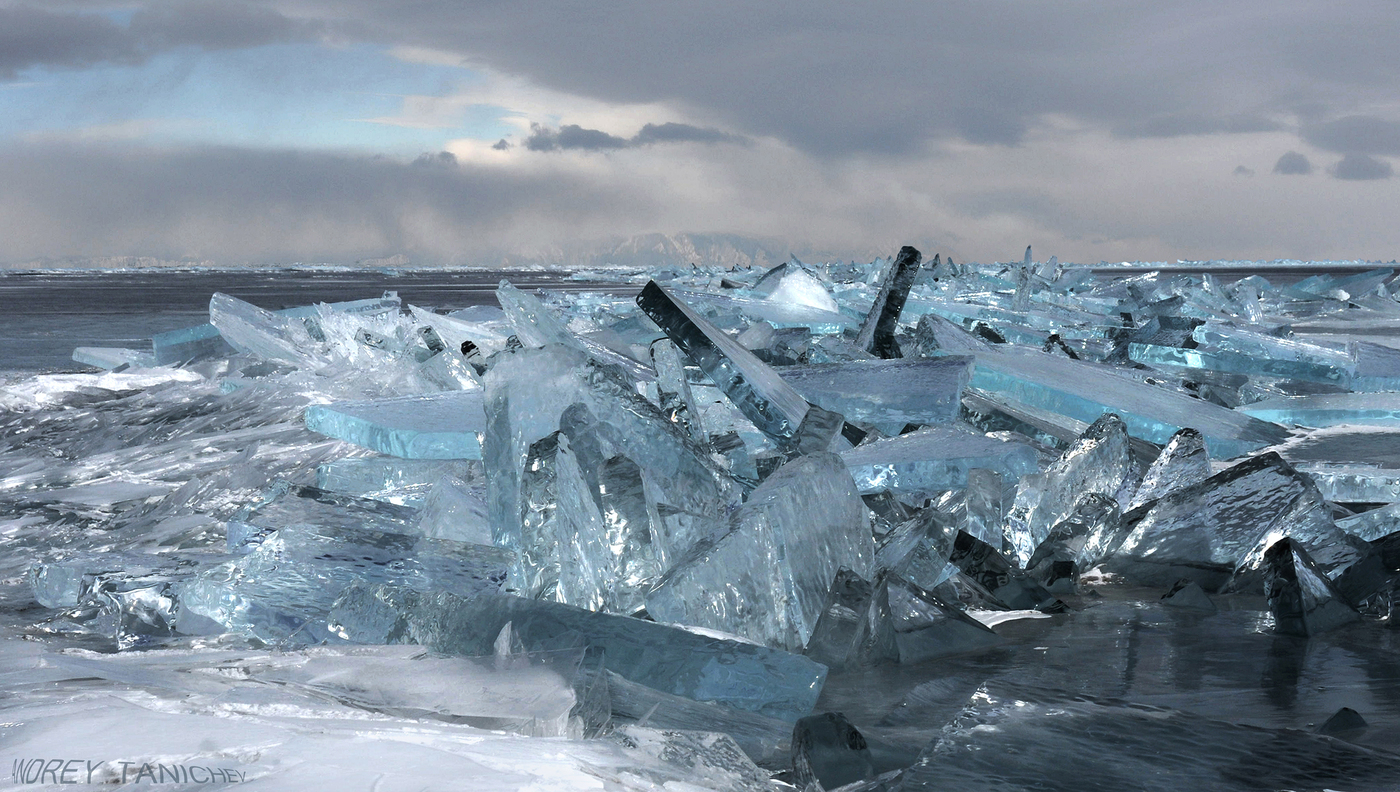 As we previously , on the 2020 Year eve ( video here ) , informed you, Lake Baikal was frozen in its northern and middle parts by December 26, 2019 . As usual, it took some more time then when Lake Baikal started gradually freezing over in its southern part. By January 08, 2020, southern part of lake Baikal still had huge open water areas with lots of ice fields floating, drifted with wind and underwater currents. However, in spite of 2019 warmer autumn ambient temperatures compared to the last year Lake Baikal completely froze over on the night of January 12, 2020 which is a week earlier than last year. In 2019 Lake Baikal froze over in its southern part on January 12 but strong "verkhovik" north-eastern wind, unleashed by Baikal within the night of January 13, 2019, broke up the just formed ice allowing it another week to steadily refreeze again. This year the "verkhovik" wind did not happen to blow which made it possible for the ice cover of the lake to consolidate and, remaining firm, continue its growing and thickening.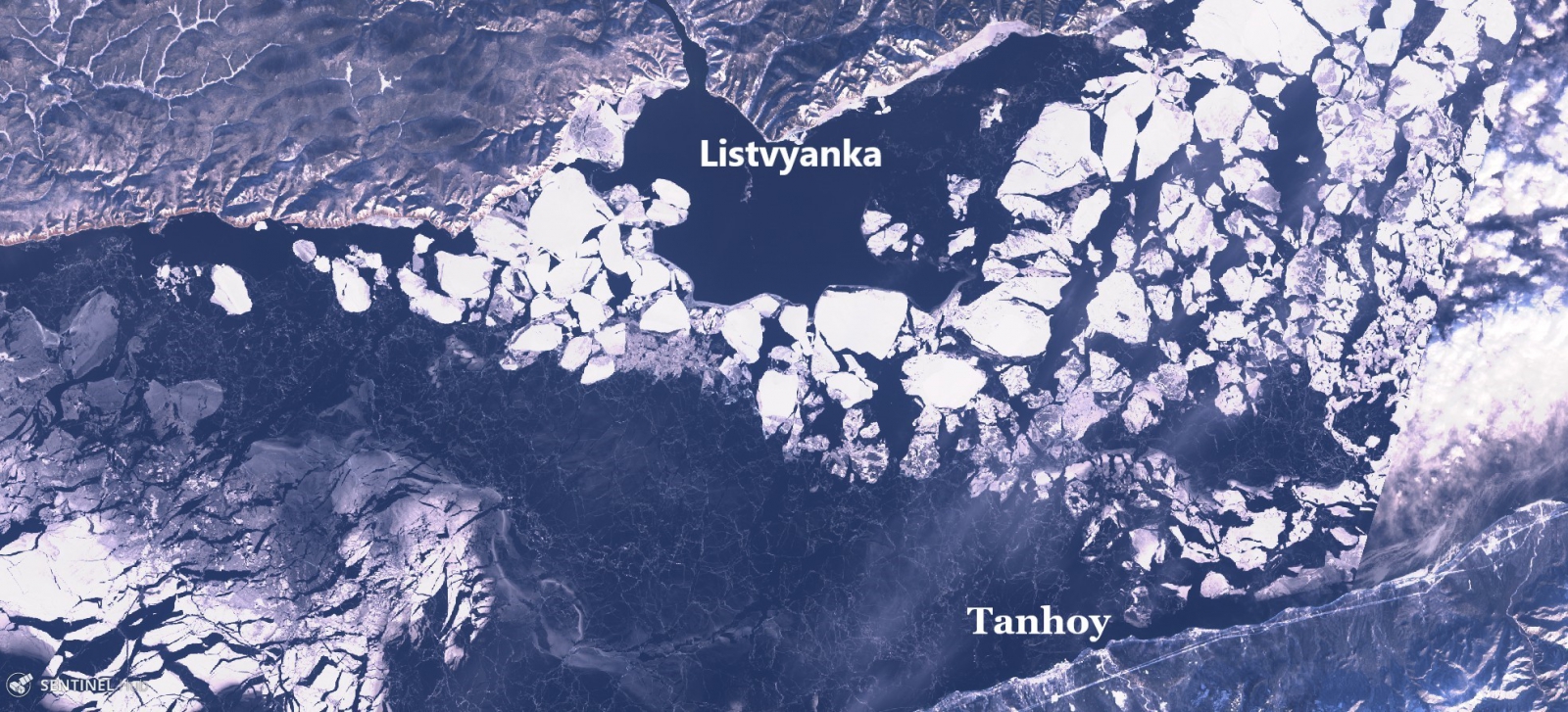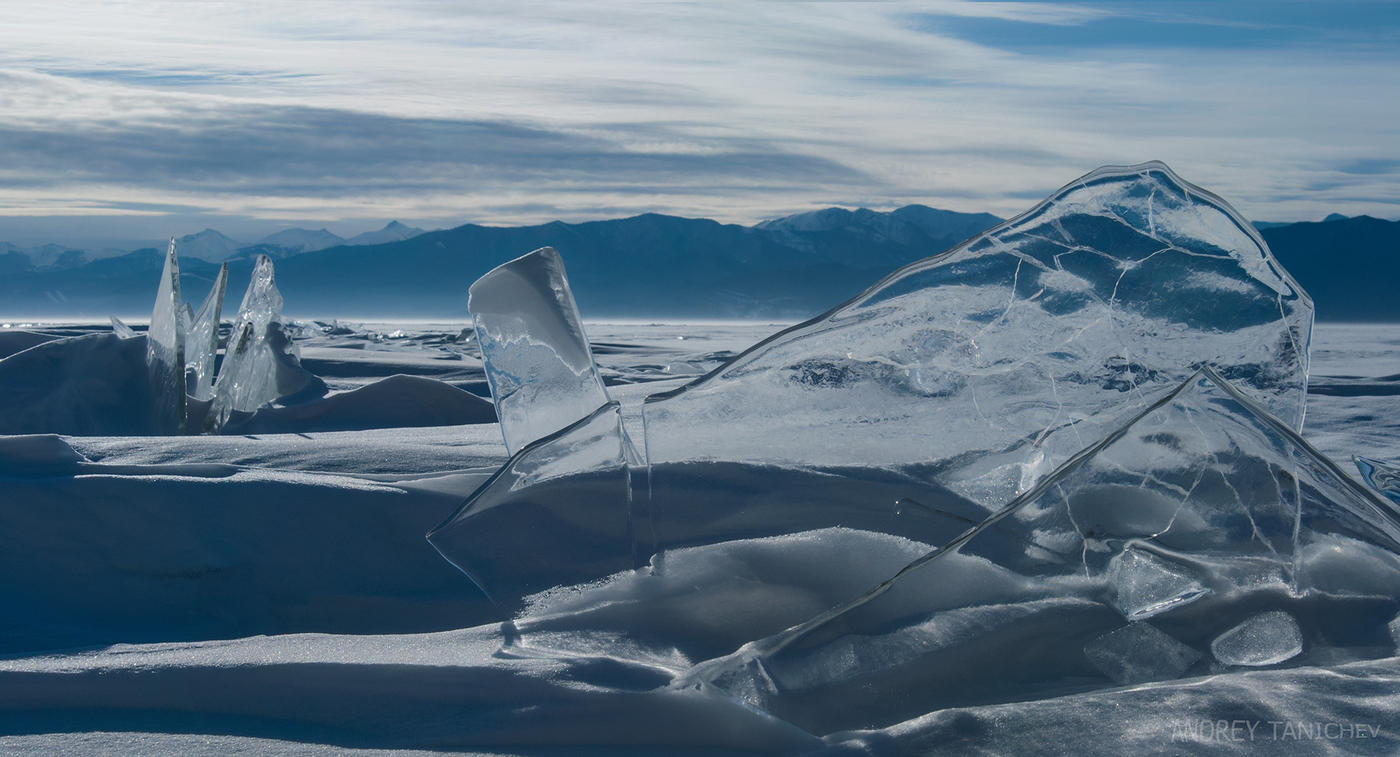 Last Saturday , on Jan. 18, 2020, BIM team made the 1st ice scouting trip in the area of future 16th BIM ice running course. The distance scouted was within the area of 12 km from Listvyanka ( western shore) into the open frozen sea. Average ice thickness on the scouting traverse was about seven inches ( 18 cm). The ice scouting made it clear that, at least, last 6-7 km loop of the future BIM run course will definitely have different coordinates compared to the last year's one . Due to the ice pressure ridge that this year settled down further south than last year, the ice hummocks likewise are currently located at other spot. We will have to avoid them and find the loop for proper route which has to be both safe/ best comfortable for running and within total distance of 42 km frame. The ice surface as one can see from the video below until the 12 km distance from the western shore ( not counting the above indicated ice pressure ridge area ) is, at time of the ice scouting, mostly not covered by snow layer.
The ice cover by the eastern shore of Lake Baikal , near Tanhoy, ( not yet scouted by us ) is seen and reported to have the 4 to 6 inches snow cover on ice. However, the situation is always likely to change. Man supposes , Baikal disposes.
See the video with Baikal cover of week fresh ice made by the BIM team and the 1st runner of 2020 ice frozen Baikal.
Another video features the winter voice of Lake Baikal. Remember in the BIM Rules: " Do not get frightened during the run on ice course once huge rumble can sound from ahead and the ice can shake under foot. This is a usual phenomenon of the internal ice cracks formation, and it will not cause any wide ice opening. Such huge rumbles & thundering like distant cannon fire, called by locals "Baikal symphony" , can occur near ice pressure cracks as well as the ice shaking and rumbling can also be caused by the Earth tremors which in the seismic area of lake Baikal are very usual – " mantle plumes of the Mother-Earth are very near here.."
Live Baikal Starts Freezing in 2019
On the eve of New Year of 2020 we share with you our brief BIM video-newsletter of Lake Baikal freezing start in this December. See live and magic Baikal breath saturating its waters with oxygen before putting an ice blanket on its huge body, as well as the freshwater seals and nature ice cycle fun production ..

Ледостав на Озере Байкал зима 2018-2019
Крещенских морозов, как таковых, чтоб по-сибирски даже в воздухе поскрипывал холод да обжигало с порога, - в этом году у нас не было. Температура в этот период ( с 19 января) , в среднем была минус 9-10 по Цельсию против прошлогодних -26 на Ольхоне и минус 23 в Листвянке. И даже на самом северном Байкале – в р-не Северобайкальска температура ночью, в самый пик Крещенских морозов, была и того «теплее» - минус 8 по Цельсию. А в прошлые «крещенские» все там, на северах, было классически – под минус 37 ночью.
Привыкаем не удивляться. И в Сахаре снег с небес уже становится периодическим явлением, все чаще там белеют барханы. Матушка-Земля начинает возвращать долги за нашу эгоистично-капиталистическую деятельность. И погодоустроение по всему миру становится другим, рушатся многовековые нормы, метеорологам стало много сложнее угадывать...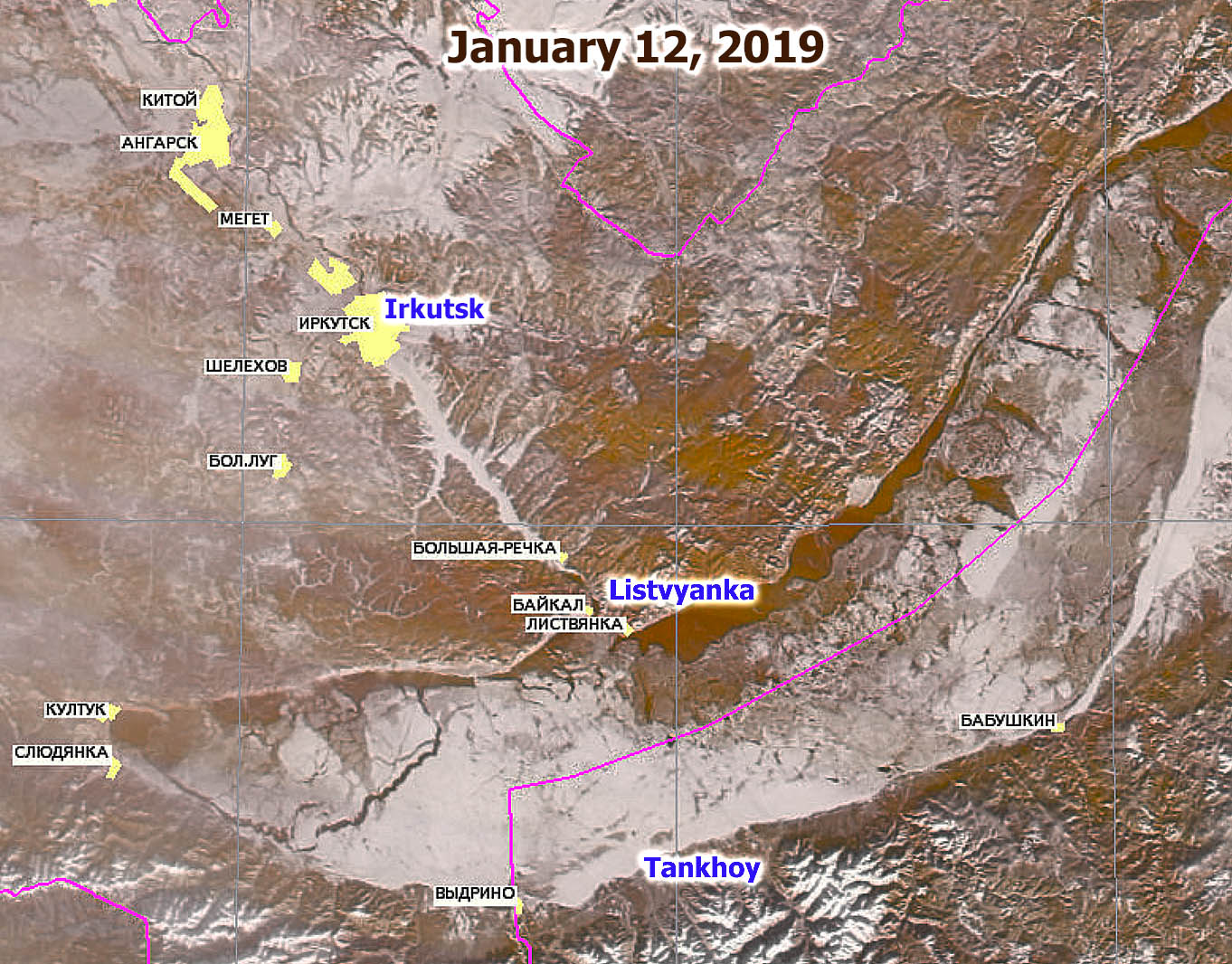 Но Байкал -великий вселенский живой организм , которому – не до человека пока, ему нужно замерзать.
Значительно более низкие температуры перед Новым годом- до минус 43 на севере Байкала (25-26 декабря)- сковали лед с северной оконечности до о-ва Ольхон. Уже за несколько месяцев ( с конца октября) сполна охладив свою воду Байкал-Батюшка стал стабильно сковываться во льду сразу после 10-го января. И еще до «крещенских морозов» три четверти Байкальской акватории покрылось льдом. На Малом Море уже 12 января можно было кататься на коньках, хотя открытые участки воды еще десять дней держались в мористой стороне Ольхона.
Весомые перепады температур расширяют лед и, наоборот, являют торосы, или оставляют большие промоины, а иногда поддерживают вытянутые на десятки километров открытые участки воды. Как на спутниковом кадре слева: видна линия чистой воды вдоль западного берега, протяженностью около 200 км; тянется от самой северной части о-ва Ольхон до Листвянки.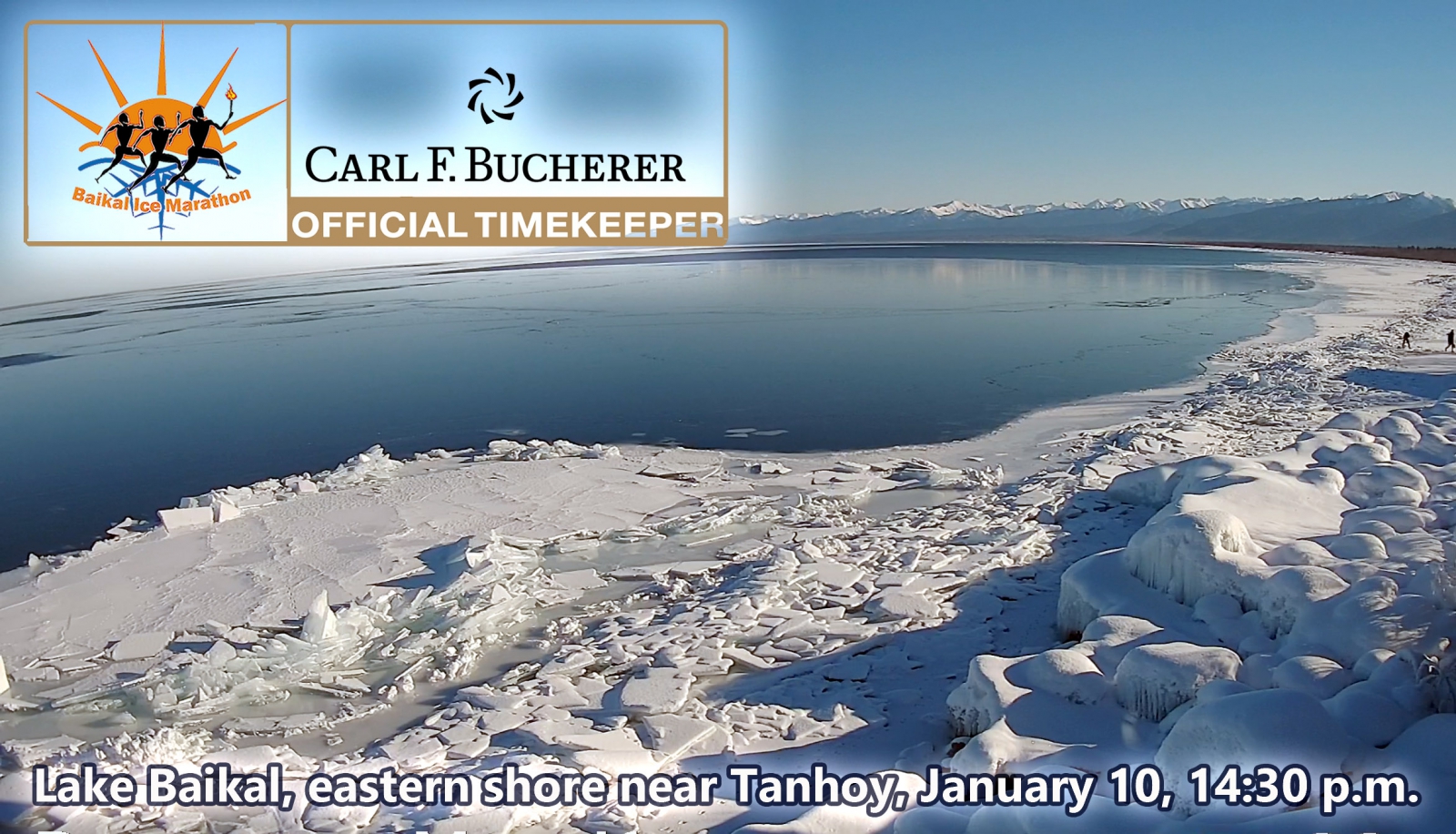 В этот промойный процесс логично вписываются и тому способствуют уникальная тектоническая природа Байкала, его близость к плюмам Матушки-Земли и фантастическое обилие газогидратов- посланцев древних вулканов.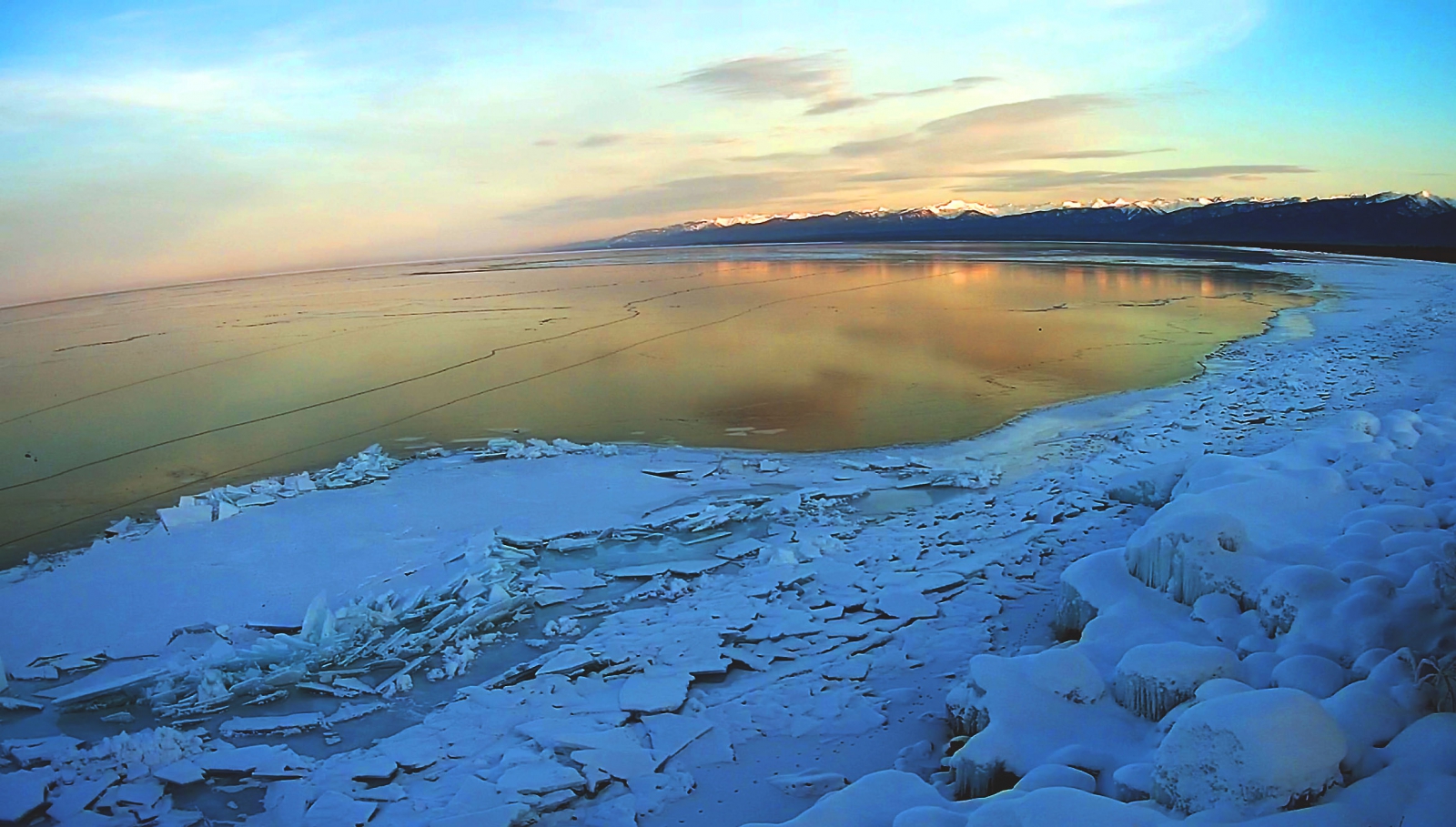 Южный Байкал вначале замерз у восточного берега. На фото справа можно заметить процесс установления льда у поселка Танхой, рядом с вероятным местом старта 15-го БЛМ. Видно как при отсутствии ветров типа « верховик» или «култук» , без подземных толчков , в тиши и даже при «теплых» температурах воздуха Байкал может покрыть себя льдом в течение 5 часов. И если 10 января до 15 часов дня была еще внушительная незамерзшая акватория, то перед штилевым закатом и она была захвачена ледовым панцирем. Потом на этот еще хрупкий лед стабильно попадал снег, защитив его от взломов под воздействием возможных ветров .
.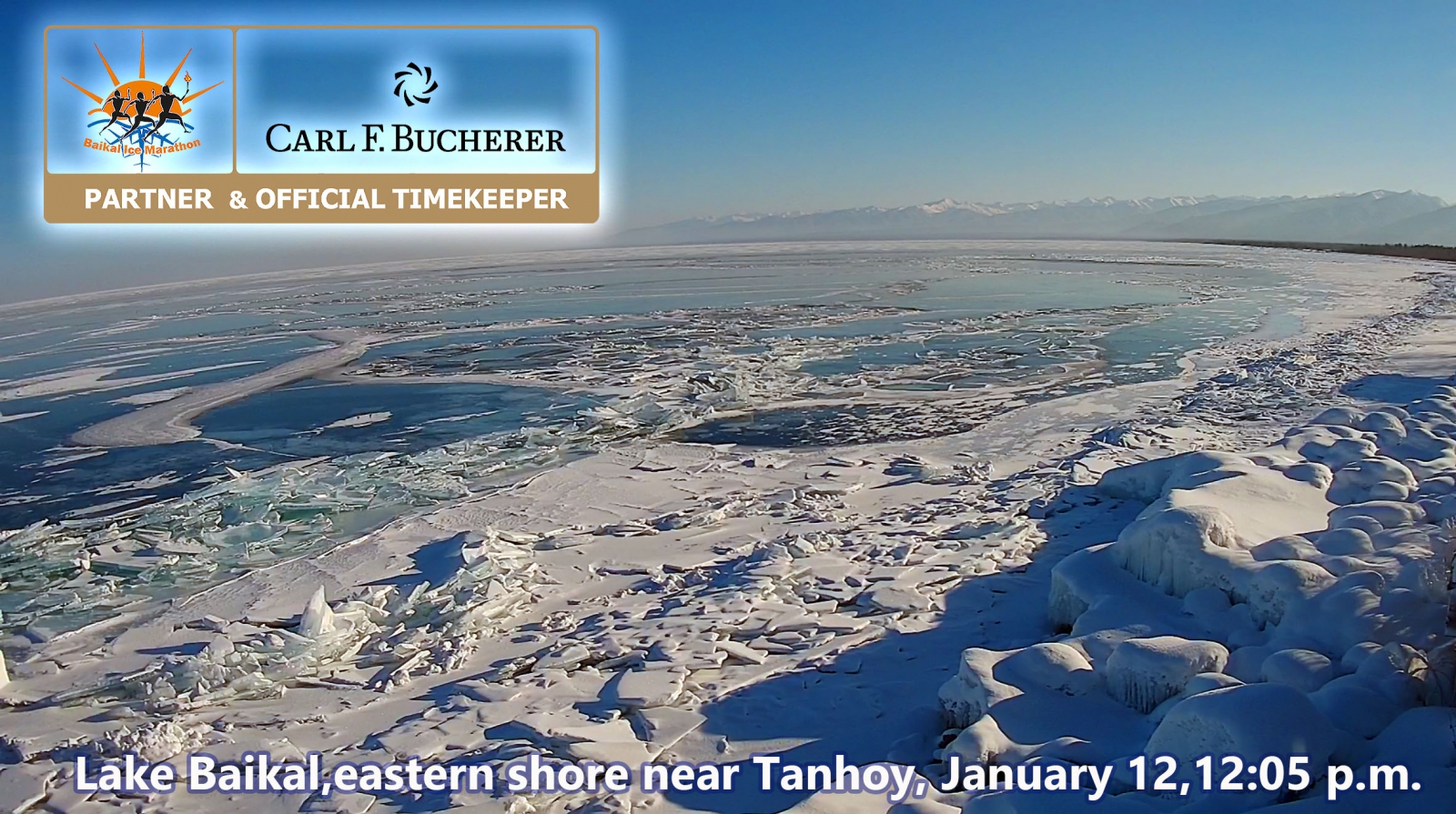 Процесс нарастания льда под таким термо-одеялом пошел. Таковой ситуация остается пока и по сей день, как на фото ниже, у Танхоя. Покров снега здесь и на восточной стороне, в-общем, сейчас чуть выше среднего ( 20-25 см). Но в южной оконечности Байкала ( р-он пос. Култук) снега на льду в два раза меньше -выдут ночными ветрами. Такая же ситуация – и в Листвянке, где Байкал встал наверняка к 22 января. Это – раньше, чем в 2018, и несмотря на менее низкие температуры. Байкал живет по своим законам.
Средняя толщина льда на 28 января у Листвянки составила 25 см, в Танхое- 30 см. Лед не однородный. Оргкомитет БЛМ планирует через неделю отправиться в полноценную ледовую разведку.
Но человек предполагает, а Байкал располагает – об этом многие из вас уже знают не понаслышке. Будем держать вас в курсе подготовки к 15-му выпуску Байкальского Ледового Марафона «За сохранение чистых вод».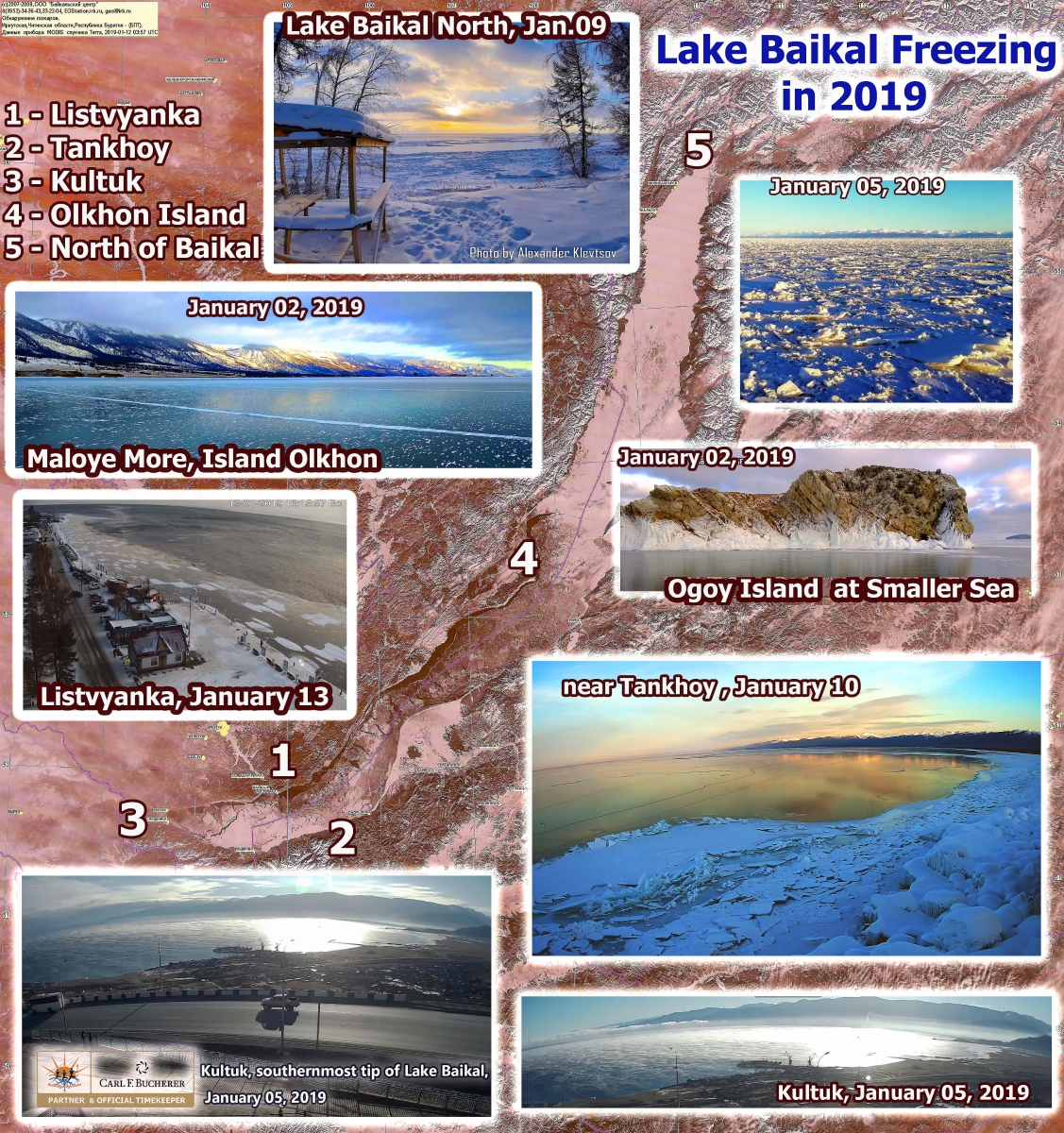 .